Why Lauryn Hill Canceled Her Surprise 2016 Grammy Awards Performance With The Weeknd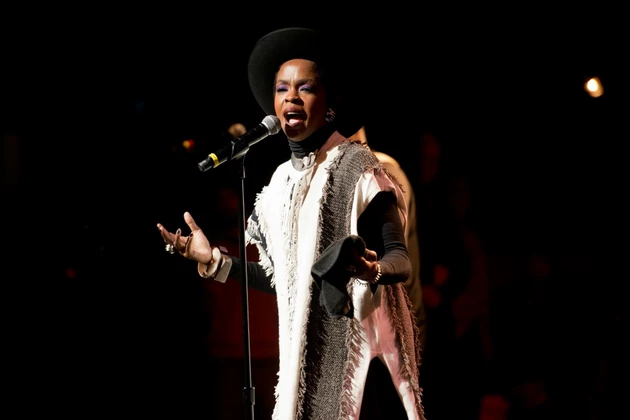 Lauryn Hill was scheduled for a surprise performance alongside The Weeknd at the 2016 Grammy Awards tonight (Feb. 15), but it didn't end up happening. That's because, according to a spokesperson for Hill who spoke with Fader, the performance was never officially confirmed or authorized.
Earlier today an Instagram user posted a picture of Weeknd apparently rehearsing with Hill. "Ms. Lauryn Hill Feat. The Weeknd | REHEARSAL FOR THE GRAMMY TONIGHT," read the caption. Last night, a musician for Hill also posted a picture of them boarding a plane with the caption, "headed to the Grammys!!!"
But Hill never showed, and Weeknd performed "Can't Feel My Face" and "In The Night" by his lonesome.
Read the entire quote from Hill's spokesperson below as to why:
"The Grammys announced a performance by Ms. Lauryn Hill prematurely and without approval. Ms. Hill had concerts all weekend, leaving no time to prepare, and was uncertain she would even be able to make it to LA in time to rehearse for the event. Any performance that could have happened was never confirmed, and should not have been advertised as such. Ms. Hill was invited to do a collaboration with an artist she appreciates. The performance was intended to be a surprise and unfortunately due to its last minute nature, was unable to come to fruition."
However, in a new interview with USA Today, Recording Academy president Neil Portnow said that "none of that statement is accurate" and expressed how disappointed he was. He says that Hill was present for a dress rehearsal yesterday morning: "She was there for it, completed it and left the building. And then she did not get back in time to make the show. I'm sorry, that's the bottom line. That's the truth. That's unfortunate. I guess those things happen." Another Grammy spokesperson told TVLine that Hill "showed up during rehearsals, but arrived too late for the performance."
See Best Looks From the 2016 Grammy Awards Red Carpet
Source:
Why Lauryn Hill Canceled Her Surprise 2016 Grammy Awards Performance With The Weeknd