Katy Perry Confirms John Mayer Split [Audio]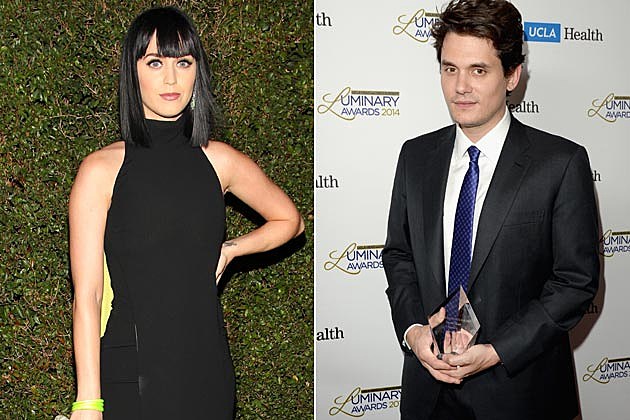 Katy Perry has finally and officially confirmed what the world knows and is painfully obvious — that she and BF John Mayer have split.
We already knew this, based on the rumors, hints, innuendo and some comments that Perry has made and the fact that they have not been seen together for months!
Earlier today (April 25), the 'Dark Horse' singer phoned in to Power 105.1's The Breakfast Club — you can listen to the audio below — and they put her on the spot, flat out asking if she is single.
Perry hesitated for a nanosecond at first and then admitted, "Uh, yes I am, hello. I'm really deep on Tinder so I don't have a whole lot of time."
Hear that, Tinderers?! Find her and chat her up.
Rumors of the split circulated in February. While in Australia in March, Perry called her fans her "boyfriends" and then when she appeared on 'Jimmy Kimmel Live!,' she joked that at least her fan had a BF!
Sources said that Perry and Mayer split over her cray cray tour sched, which has her booked from May through November. Work comes first for KP. A source said that "Katy is focused on her tour right now. She is not allowing anything to distract her from it."
Additionally, a Perry source said that she knew something was off between her and Mayer, who were on-off since 2012. That insider said she had doubts, but she ignored them. When the relationship did end, she breathed a sigh of relief."
Listen to Katy Perry Confirm That She Is Single

Source:
Katy Perry Confirms John Mayer Split [Audio]